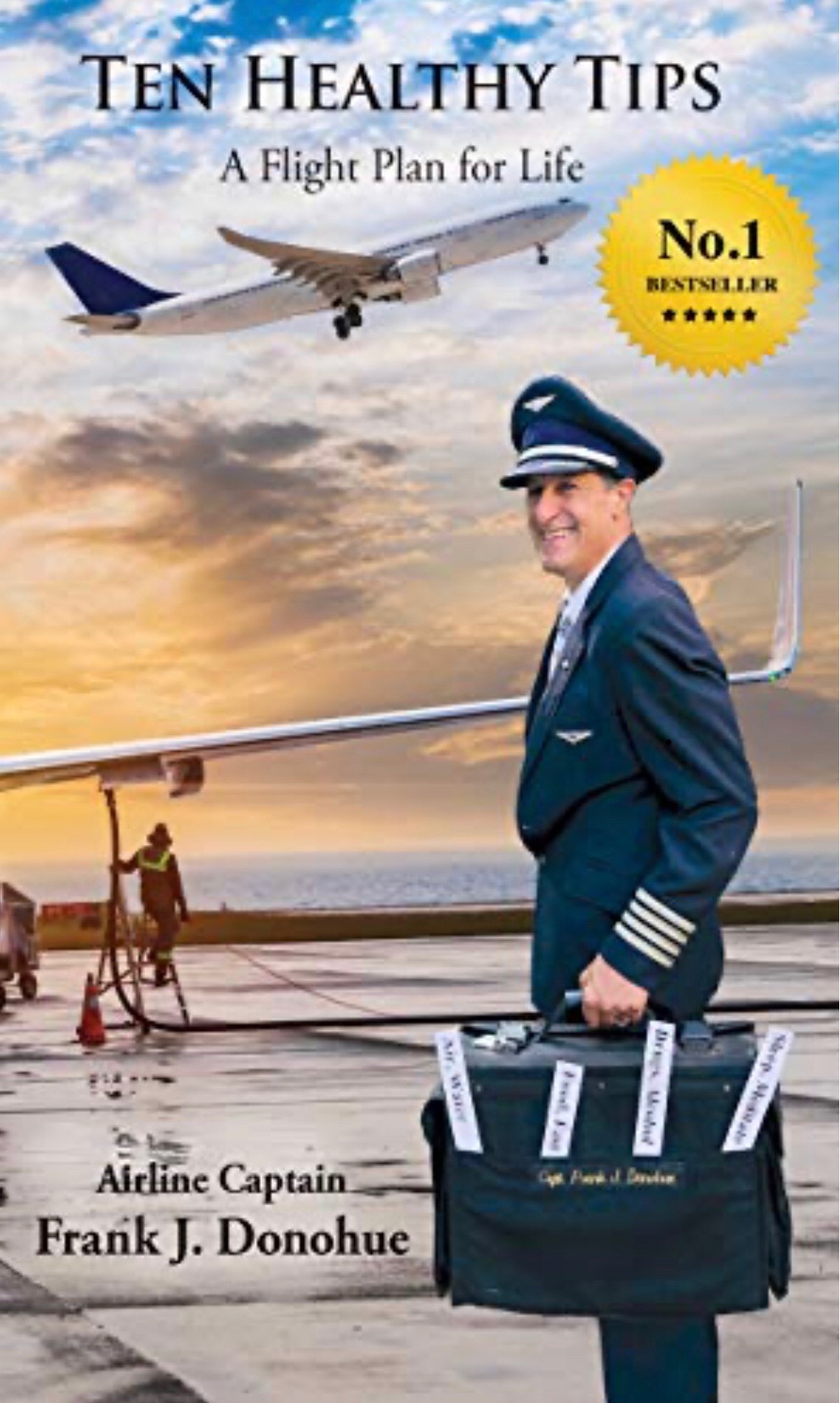 Ten Healthy Tips: A Flight Plan for Life
✈️ "Ten Health Tips" takes readers into the mind of an airline pilot and the health tips he practiced throughout his airline career. Airline pilots make them money above planet earth and it is serious business. Pilots are the most regulated profession in the USA. Airline pilots must pass federal mandated pilot flight physicals every six months, a requirement to keep their pilot job. Maintaining good health was very important to help Frank, an Airline Captain with over 36 years experience, perform at his best at aviating jets and to pass those pilot medical exams. Come fly with Frank the pilot as he provides a flight plan for life to help you enhance your mental and physical health. ✈️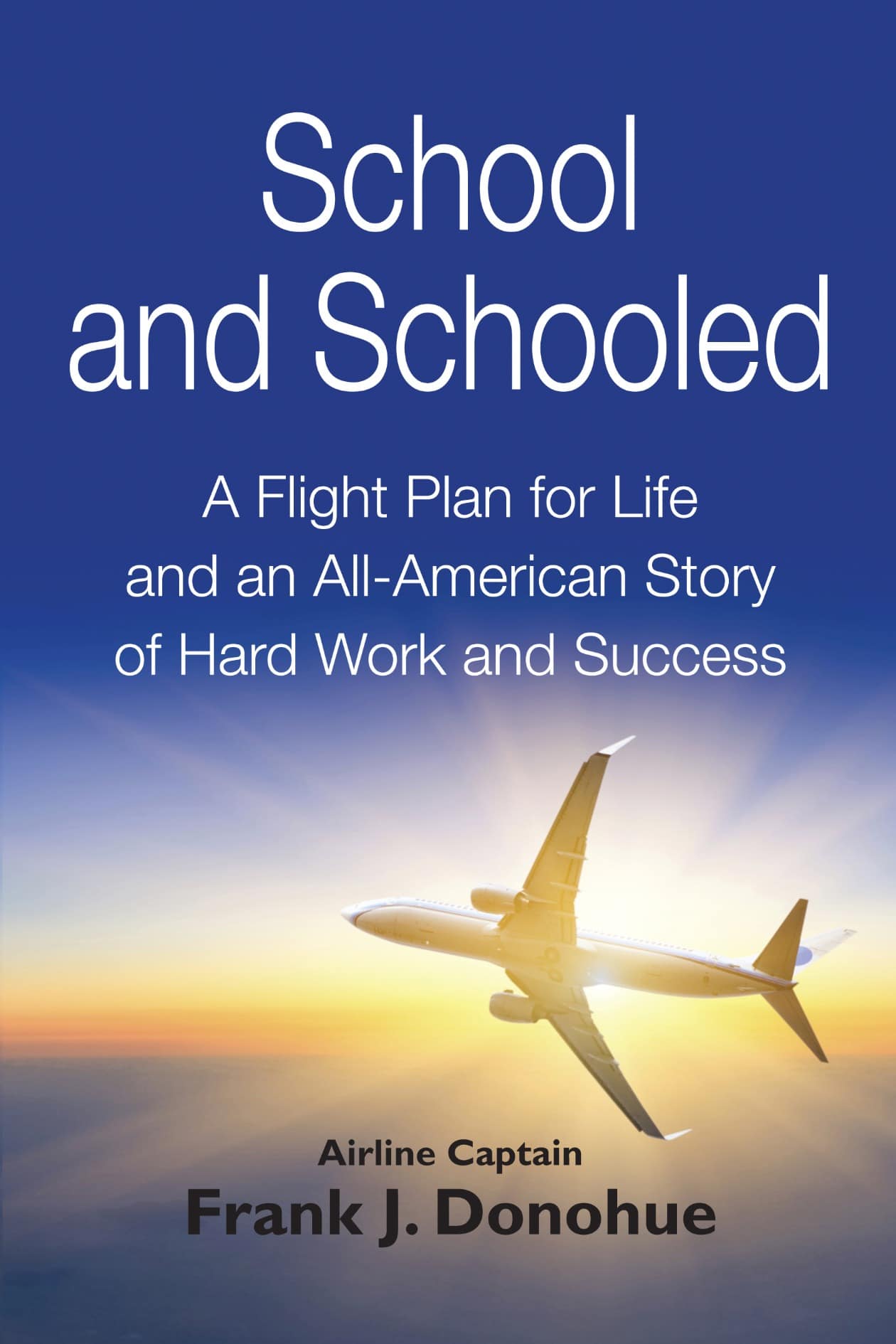 School and Schooled: A Flight Plan for Life and an All-American Story of Hard Work and Success
Jumbo-jet pilots aren't born; they are made. School and Schooled takes readers on the remarkable journey through the life and times of Frank J Donohue, a kid from Long Island who joined the Air Force for a job, learned to fly and then methodically worked his way up the ranks in commercial aviation. Donohue's tale delves into the rigors of training and the importance of goal-setting, traveling a path from small jobs tugging advertising banners along Daytona Beach to serving as captain of one of the world's largest aircraft. Looking back on his adventure-filled career, Donohue reflects on the lessons and values that led to his remarkable success. Part travelgue and part "how-to," School and Schooled provides a flight plan for life and an autobiography of an all-american story of hard work and success.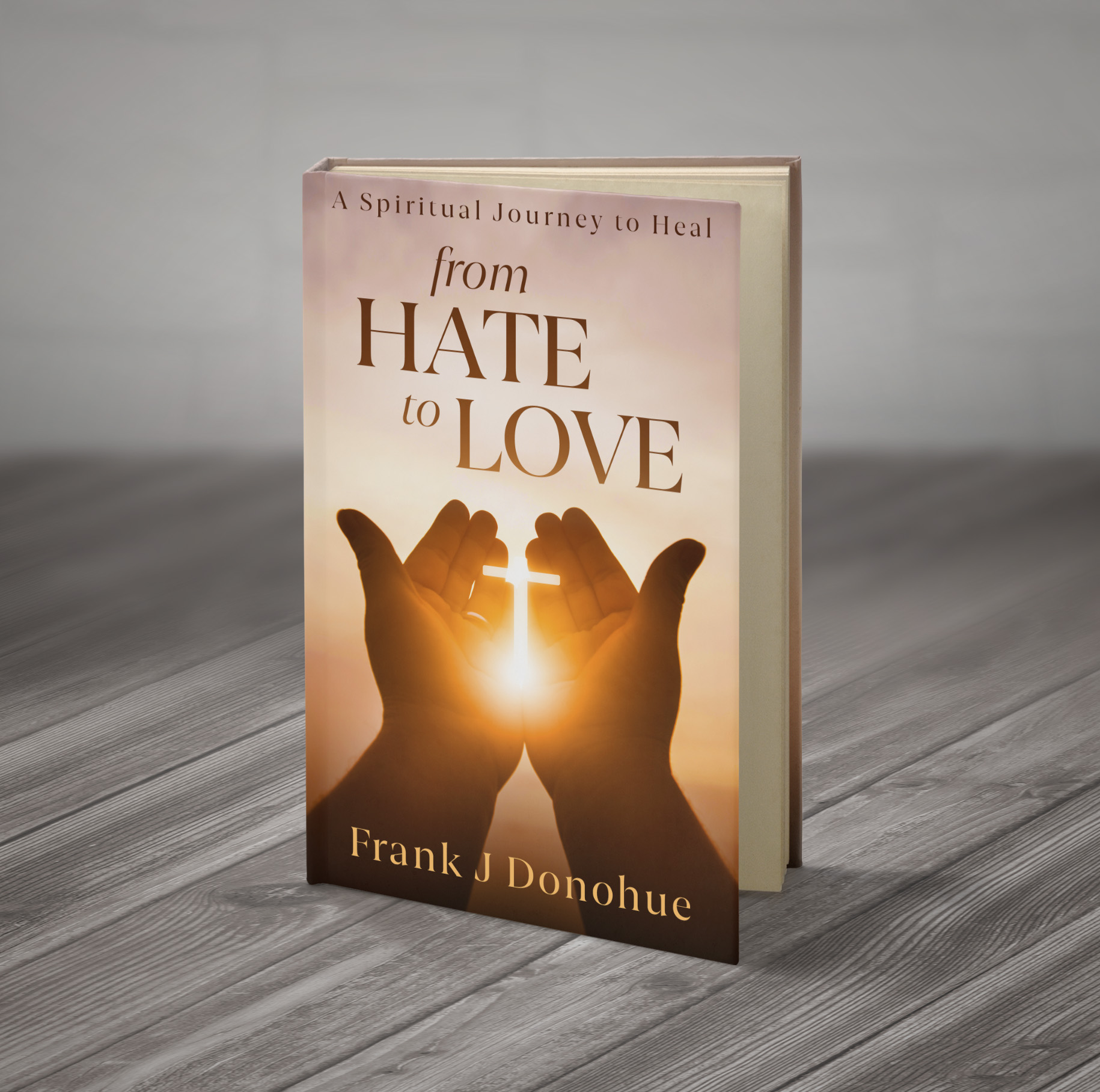 Drawing from his experience as an aircraft pilot for over thirty-six years and brushes with death he and his wife experienced, Author Frank J. Donohue asks the seminal questions:
Who are we?
Why were we created?
What is our life's purpose?
Frank rejects the human instinct to hate others who are not like us. He instead, through his actions and the words in this book, encourages others to release their hatred and choose to like and learn to work with others for the greater good.
In this book, he invites you to follow the journey and the origins of Earth, to better understand how religions teach their followers not to hate by using Jesus as a prime example of someone who led with love and forgiveness.
Read Trinity for Me and discover what Frank learned on his life's journey and see for yourself why it's important to embrace differences, accept people as they are, and not live with hate in your heart. Trust the journey. Believe in something bigger than all of us and find hope in the world, and most importantly, with others.
Escape the Hate! Set your soul free, and experience the healing power of love today!

 From Love to Hate – Book Trailer
KLICK