"Frank the Pilot"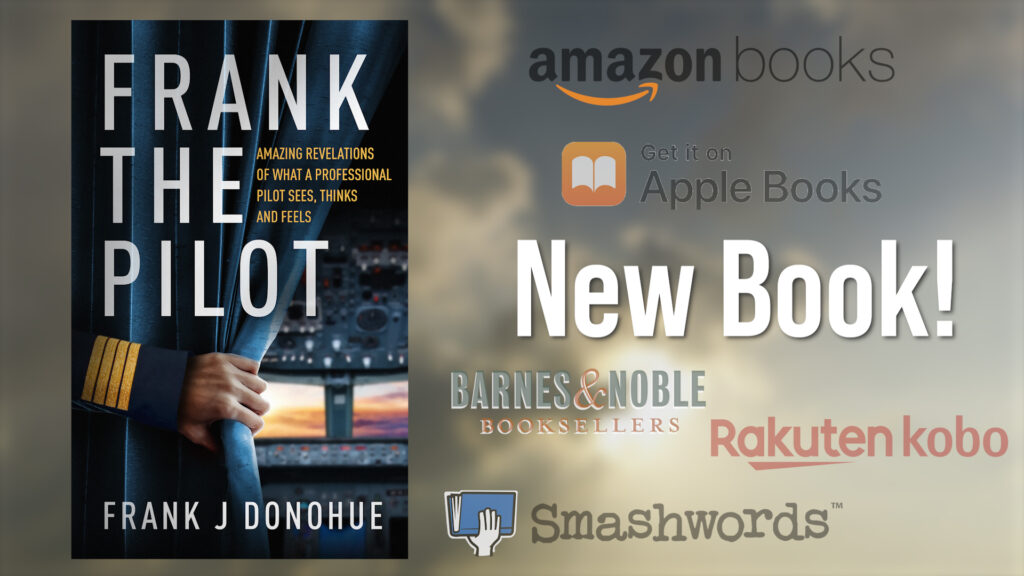 I began to feel the increased heart rate and sweaty palms each time he describes a scenario…great book and stories about "flying the line."
—Robert Fogelsanger, FedEx B-777 First Officer
To the public, it gracefully translates the aviation lingo into an idiom, which makes you understand the world of flying and the reasoning behind pilots' decisions.
—Captain Joey Uliana, Pilot
It was as if someone was pulling the curtain back and exposing the Wizard of Oz.
—Steven W Rodgers,Revolutionary Gentleman," rock opera, Writer, Composer, Lyricist
BOOK TRAILER VIDEO

GOD SAID TO ME, "YOUR JOB IS TO LOVE"
Book Trailer CLICK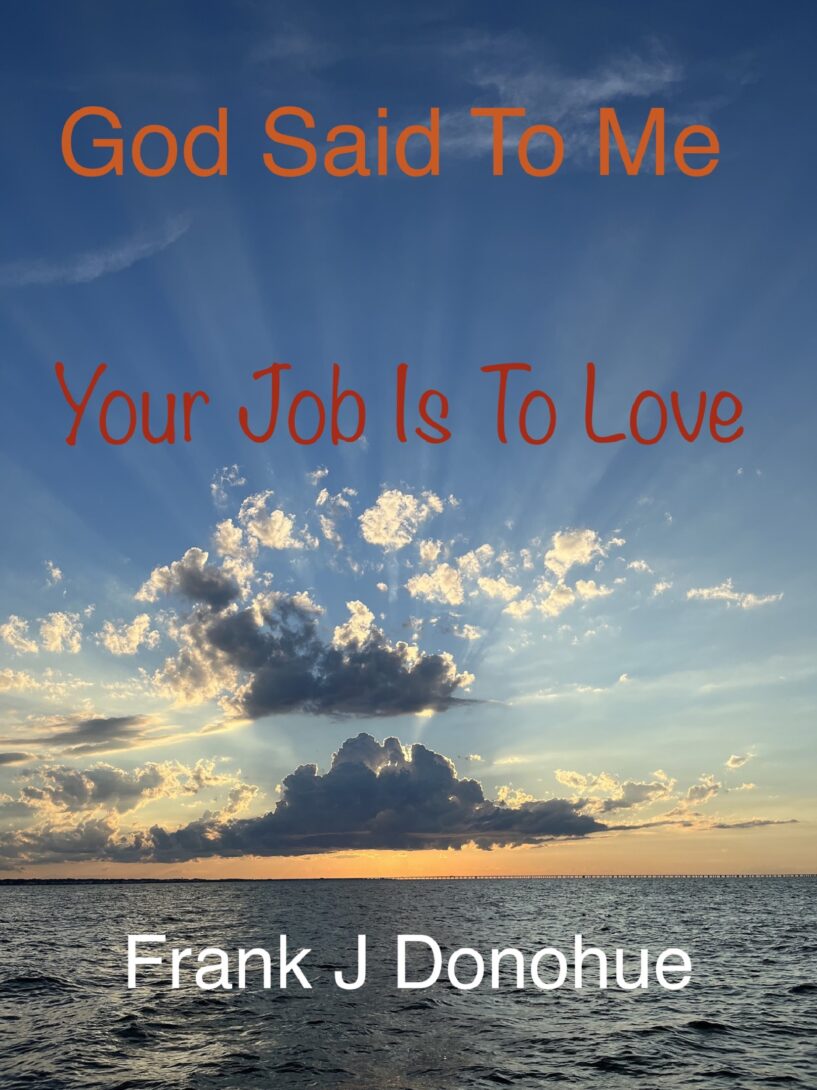 "Ten Healthy Tips"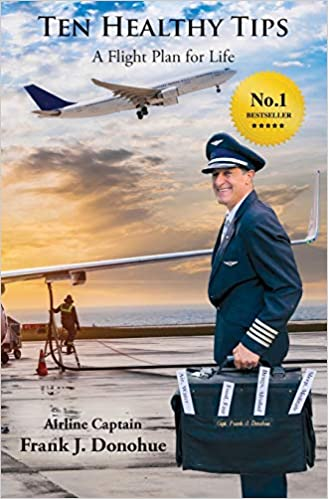 "From Hate to Love"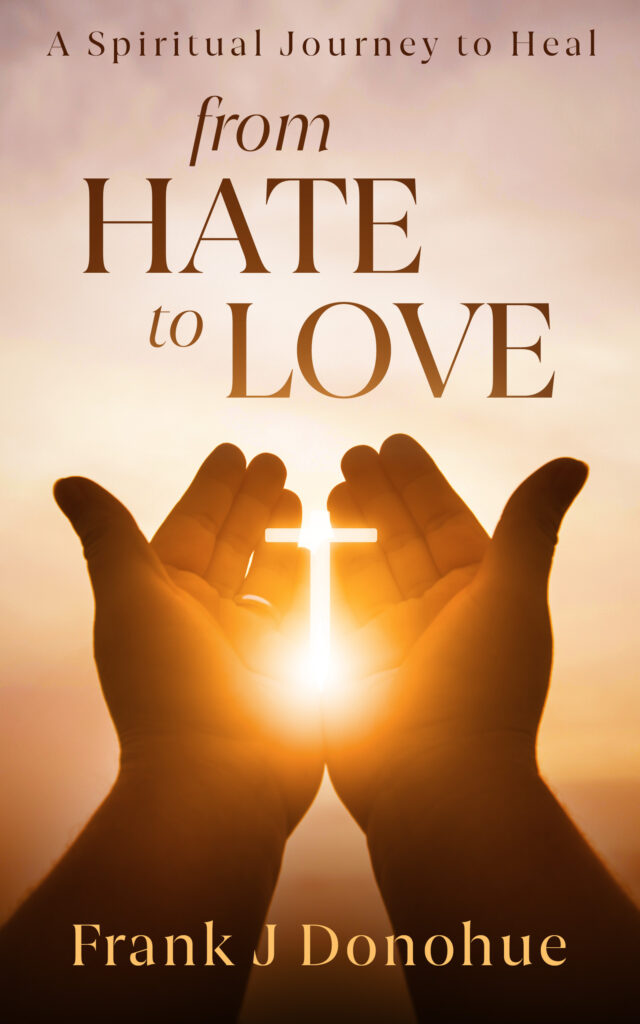 The answers to life's greatest questions begin with love…
For nearly four decades, author Frank J. Donohue piloted aircraft through the heavens. And like all of us, he's had his share of ups and downs, sunny days and cloudy skies. Now, he draws on those incredible experiences, including his and his wife's near-death experiences, to contemplate the questions that confound us all…"
Who are we? Why were we created? What is our purpose in this life?"
Rejecting the human instinct to hate the "other", Frank encourages readers to confront fear and hatred, and do the hard work necessary to find love for their fellow man. After discussing the origin of planet Earth, Frank shows how religions teach their followers to reject hatred, using Jesus as the greatest model of love and forgiveness in human history.
Frank's "Trinity for Me" prayer sums up his life's goal – "Please help me to love God, myself and everyone. I love you, trust you, believe in you and hope to be with you. Amen" Escape the hate! Set your soul free, and experience the healing power of love today!
From Hate to Love Book Trailer
School and Schooled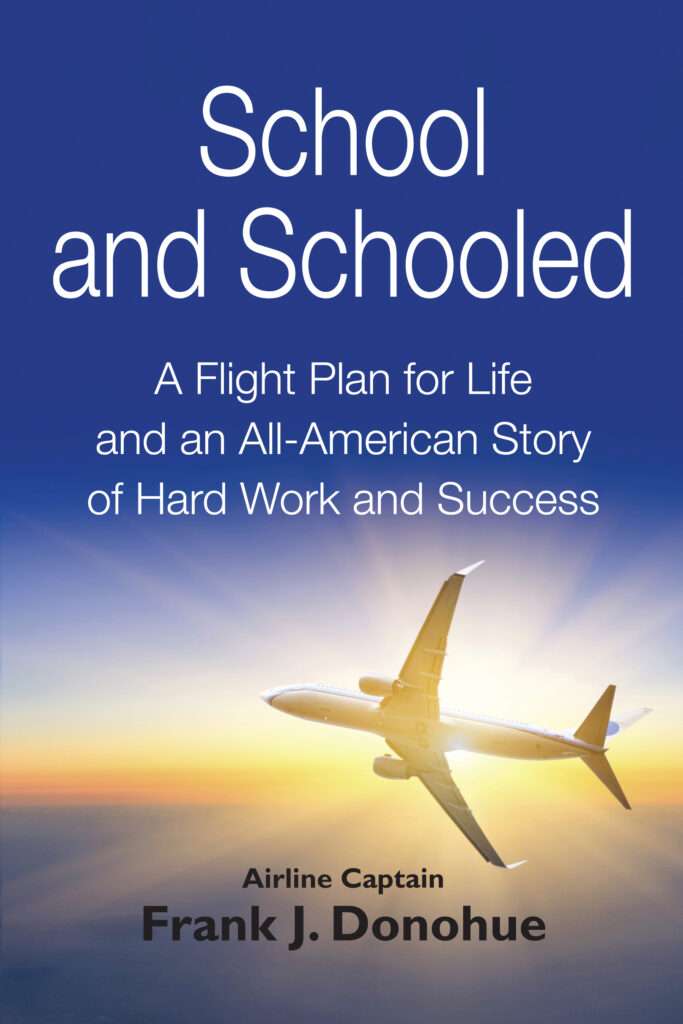 A fascinating window into the mind of an airline pilot—focused, disciplined and compartmentalized. Capt. Donohue has enjoyed his career and passes on an entertaining buffet of experiences with parenting, health, finances, and religion. A good read.
—Glenn R. Carwell, M.D.
Enjoyed your book – great read!
—Randy Babbitt, Senior Vice President Labor Relations- Southwest Airlines. Former U.S. FAA Administrator. Former A.L.P.A. president.
Your book is a great read! I also found it inspiring and could identify with many of your experiences. I hope to meet and fly with you again someday.
—Michael Smith, F.A.A. Aviation Safety Inspector
From near death experiences and mischief to love and parental wisdom, Frank J. Donohue has experienced a lot of things. This warm autobiography takes the reader on a bumpy journey through all of it. A very real, dramatic story with a humorous twist, this is one you want to add to your home library. —Jeremey